All larger dogs staying at Auntie Linda's need to be submissive. By submissive I mean dogs that if growled at or snarled at will walk away or roll over and not fight.  To create a safe environment, especially for the larger dogs, I reserve the right to limit the size and type of dogs accepted. Especially for all the bigger dogs a "meet and greet" visit is required to evaluate their suitability to stay at Auntie Linda's before their first stay.
If you crate or kennel your dog, please bring your crate.
Dog Rooms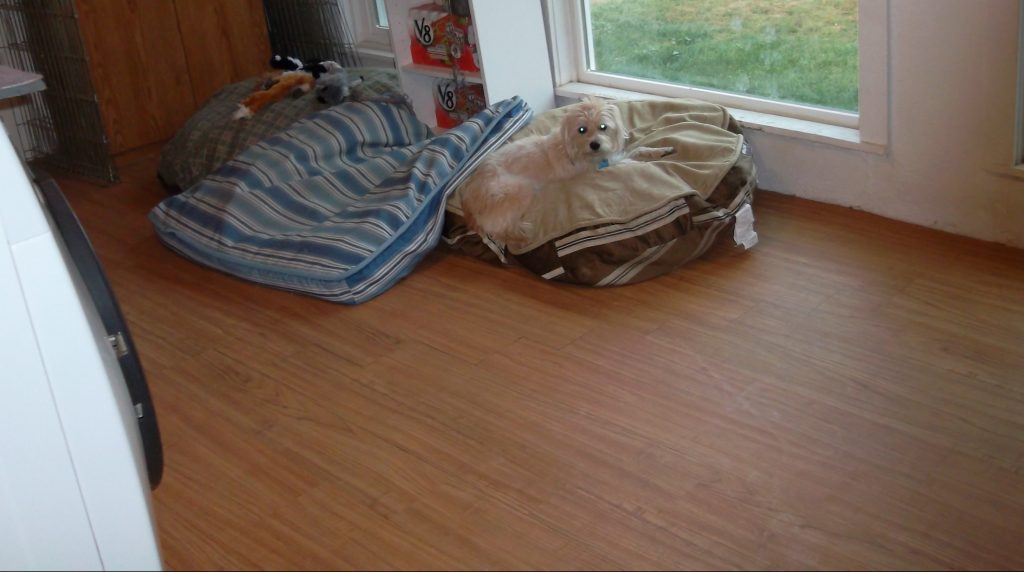 Large Dogs Room: Auntie Linda's offers an 10×16 enclosed room for larger dogs.  Some of the dogs will play for hours or just lay down and take naps on the beds provided or in their crate.  It allows plenty of room when there is inclement weather.  In order to go the extra mile in providing your pet a safe environment, the larger dogs are housed in a separate area with easy in/out through their own door. The dogs are let out for potty runs and play time intermittently during the day.
Small Dogs Room: Small dogs are kept in a separate room and away from the larger dogs. They are kept in my kitchen area allowing them a separate entrance/exit to the outdoors. They are let out at separate times from the bigger dogs which allows them a safe environment to play with dogs their size.
Play Area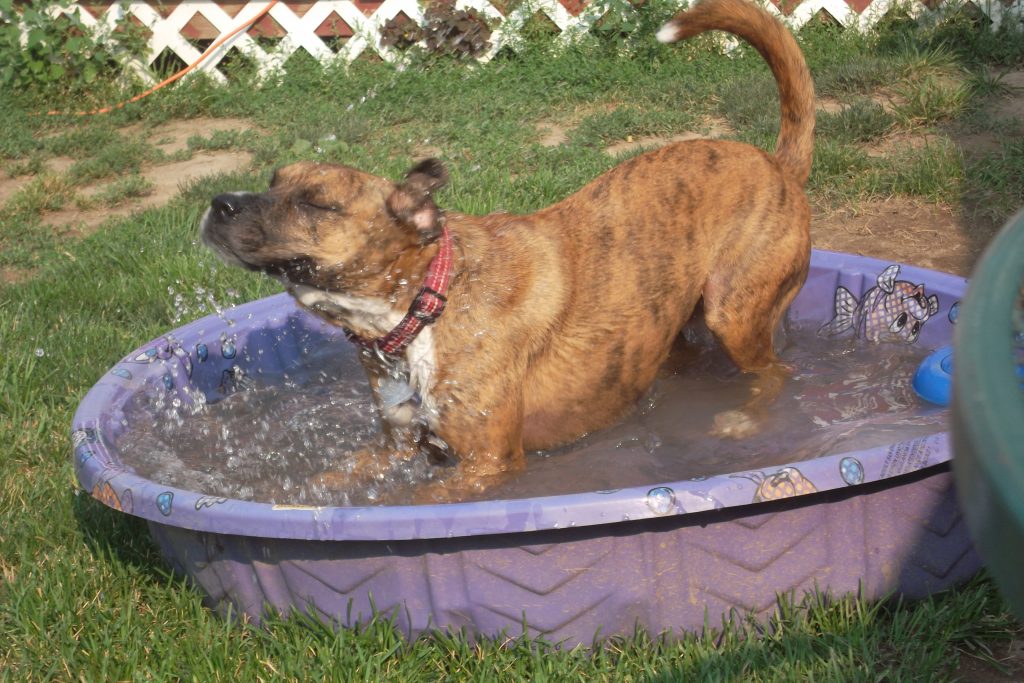 While vacationing at Auntie Linda's, your dog(s) will essentially become part of the family.  They can have their "sleepover" at Auntie Linda's home in a spacious 16×10 room. The dogs will also play and nap inside if the weather is bad. During the day they play away! A spacious yard offers your pet shaded and sunny areas, according to their preference with 6 foot fencing and locked gates.
(Both large and small dogs have completely separate play time)
Dog guests can run in the sun, nap in the shade, play with friends and splashing in the wading pool(s) provided during the warm weather.